As local, lifelong Alaskans, one of the most common things we've heard over the years from people curious about Alaska is…
"I've been dreaming of visiting Alaska my entire life!"
If this is something you've thought or said or dreamed, you're not alone!  People of all ages and walks of life from all around the world share your same dream!
In today's world, where health, safety & security are so important in your travel and vacation decisions, Alaska rises above nearly all other vacation destinations. With the cleanest air, water, and landscape you can find anywhere on the planet, coupled with immense natural resources including Wild Alaska Salmon, in fact an entire buffet of wild Alaska seafood including crab, clams, mussels, halibut, rockfish, lingcod, shrimp, abalone and more, you can feast away under the midnight sun knowing you're eating some of the healthiest seafood to be found anywhere in the world!  With a population of just around 600,000, spread across a huge land mass, 3 times the size of Texas, you'll have plenty of alone time for you and your family if that's what you want. In fact, you may just enjoy hanging out more with the moose, caribou, wolf, bear, and other wildlife population to take a break from humanity. Breath in the fresh air, drink in the delicious water, and set your sights on Alaska — freeing you from the stresses of your daily life, at least for a while.
We're here to make your Alaska dreams a reality, and when you choose "Local" you'll get the REAL Alaska!!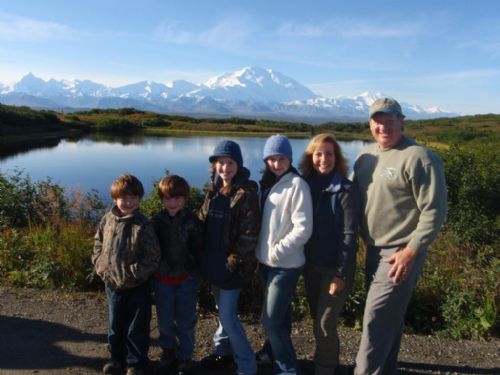 These days, many resorts in Alaska are run from afar by distant owners that live in California, Washington or Arizona (unfortunate truth). They hire guides from Florida or Oregon to take you fishing. They claim to be experts but have never really lived in Alaska themselves. We're different. We're local, always have been, and we're here to share with you a real Alaskan experience and point you to some of the best places to explore on your own.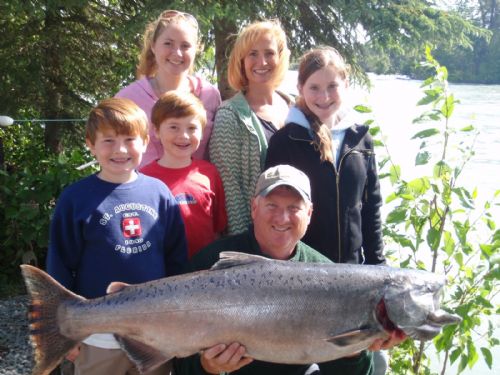 Dreaming Big?  World record King Salmon fishing, wild beyond your dreams, more than a million Red Salmon, like other rivers dream about, Silver Salmon fishing in peace and solitude like you're in a dream, and Trophy Rainbow Trout that make fly fishing dreams come true.  That's what The Alaska Dream is about for many of our guests, and we enjoy making those dreams a reality every summer in Alaska.
But, maybe your dream is seeing freshly snowcapped Denali National Park in fall splendor, or just seeing a Moose and newborn calf up close and personal, or watching a Brown Bear feeding on salmon in a wild stream, or hearing a Bald Eagle soar so close above your head that you can hear it's wings cut through the air—no matter what your Alaska Dream is–big or small–we have the passion, knowledge, and resources to help you see that dream come true.
No charge for free advice, no obligations, just an opportunity to share your dream and take those crucial first steps to making it happen!  Don't wait for another year to go by just dreaming of Alaska, make this YOUR year to capture The Alaska Dream!