The shores of the Kenai River are home to over ONE MILLION Red Salmon that swim by each year en route to spawning grounds in the Kenai River system.  Salmon fishermen line the shores like a welcome parade each summer, casting lines for their chance at catching a Sockeye Salmon as they swim by.
In some places, the Red Salmon are literally running at your feet as you try not to overcast them, and their fighting power makes you think you've hooked a monster each and every time as they jump again and again out of the water!
During the peak of the Red Salmon run in summer throngs of fisherman the world over arrive to fish.  Combat fishing on public shores like the confluence with the Russian River are legendary.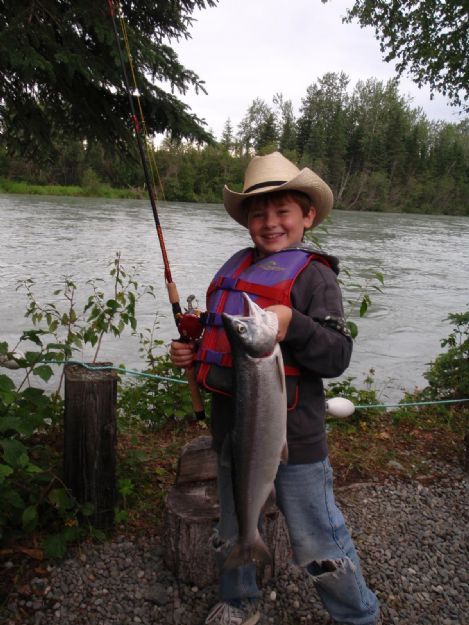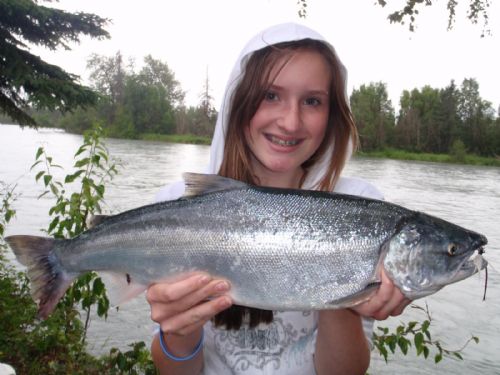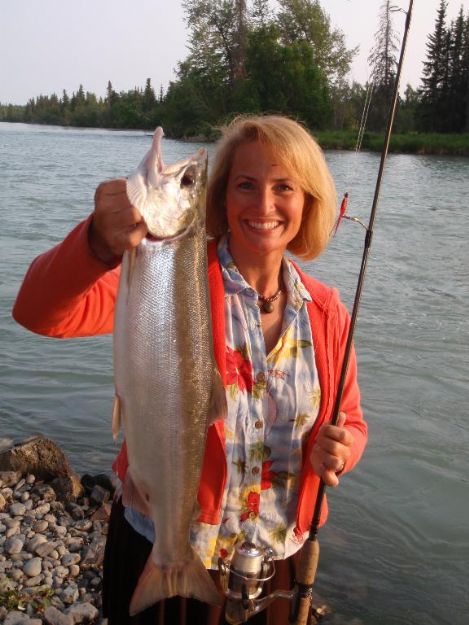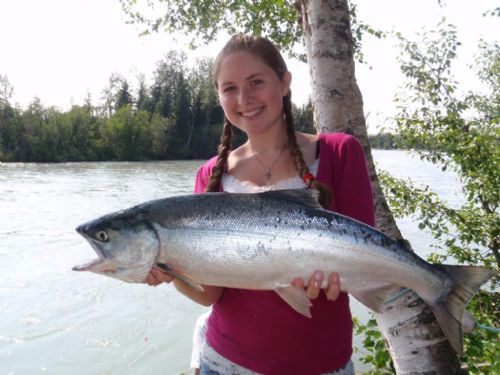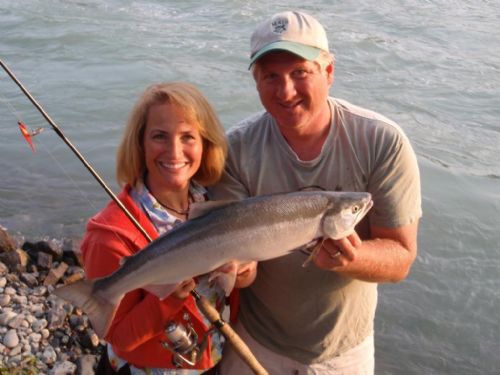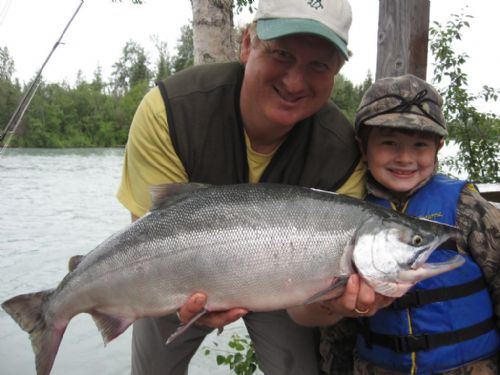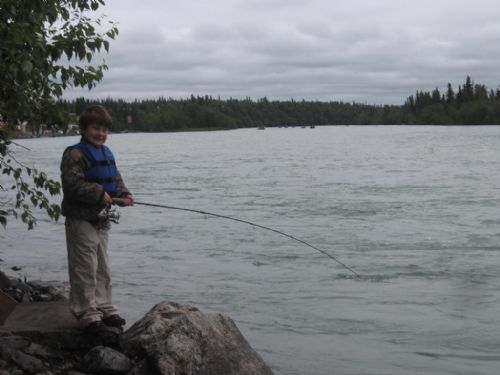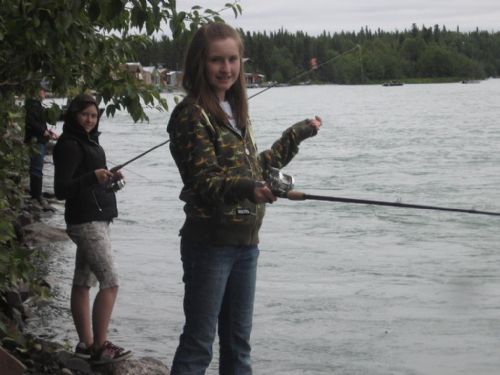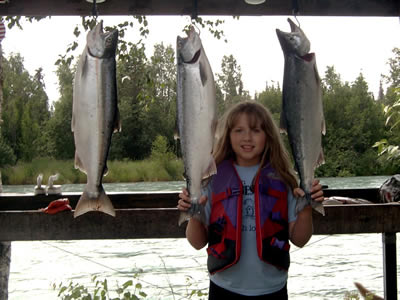 See YOU on the Riverfront Soon!