The Alaska Highway is the most beautiful, adventurous and unforgettable drive we've ever experienced!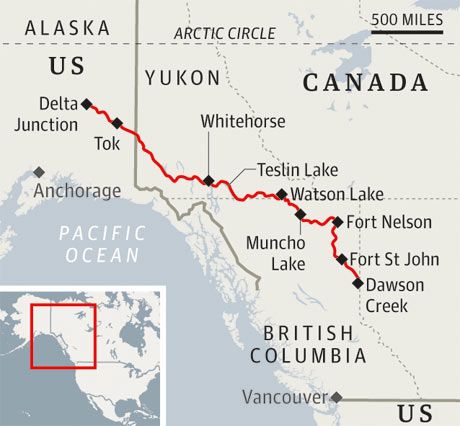 If part of your Alaska Dream includes a desire to travel to Alaska the old fashioned way, whether in a car, a truck camper or a big rig, we encourage you to make it a priority in the coming summer season!  The highway is pretty much snow free from May to October each year, aside from an occasional spurt of snow, and the busiest months are June, July and August. We hope the maps, photos and videos on these pages give you a glimpse into the journey ahead – North to Alaska!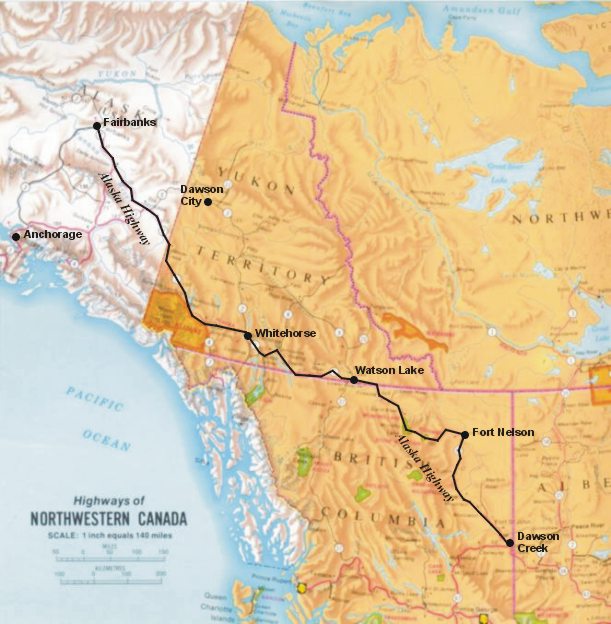 Stretching 1,390 miles from Dawson Creek to Delta Junction, we've driven every mile of it! We've driven the Alaska Highway in May, June, July, August, September and recently October and enjoyed the unique experiences each offers. From spectacular Northern Light shows from Delta Junction to Whitehorse in October to spring Black Bears lining the highway from Whitehorse to Liard River Hot Springs in May, to the free roadside Lucky Lake Water slide near Watson Lake on the 4th of July, it's all pretty cool stuff that you can't find anywhere else on the planet!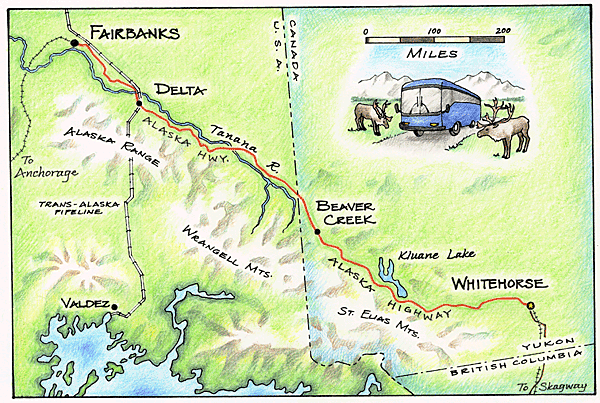 We'll share highlights below of our "must see" list for your Alaska Highway experience, but please feel welcome to email us at visitus@thealaskadream.com if you have specific questions or want advice on any aspect of your trip!