If you're traveling with your own RV or a rental motorhome from Anchorage, your first choice for an RV Campsite should definitely be Kenai Riverfront RV Resort!  But, our website, The Alaska Dream, is about so much more!  We provide information and advice to help you plan your entire Alaska RV journey, including info on traveling The Alaska Highway, tips on the best places to camp around the state of Alaska, and a boat full of information on Alaska Fishing!
The Kenai Peninsula is one of the top destinations in Alaska because of the wide range of experiences it offers from fishing on rivers and lakes and the ocean to hiking in the mountains and 4 wheeling in the hills! We'll introduce you to the Kenai Peninsula and show you the endless possibilities for experiencing the outdoors in this area, from backpacking into the remote wilderness of the Kenai Mountain Range to kicking back in the comfort of an Alaska State Park or Kenai Wildlife Refuge rental cabin for a small fee, or finding a great location like Kenai Riverfront RV Resort to park your RV and relax in comfort while you spend your days fishing the Kenai River.  You can REALLY can get away from it all on Alaska's Kenai Peninsula!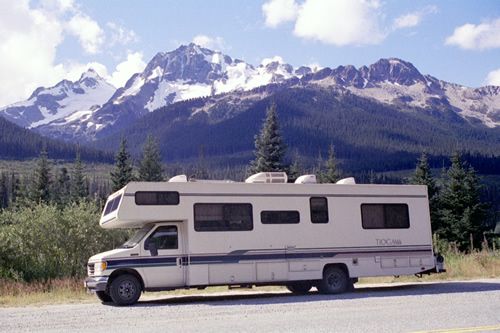 Our Alaska Campgrounds page will give you a tour of some of the more developed campgrounds on the Kenai Peninsula, helping you plan your visit and be prepared with the right gear.
Visit The Alaska Highway pages for information on your journey North to Alaska!
Take a look at our Alaska Motorhome Rentals page for info on renting an RV to explore Alaska.
Check out our Alaska Fishing pages to learn where and when to have the best success on the water.
If you don't find what you're looking for there, simply email us at visitus@thealaskadream.com and we'll answer your questions and give free advice to make your trip more successful!