Hiking Alaska is like no other hike on earth! We're surrounded by nature in Alaska, and the land is vast. If you could somehow manage to explore a million acres a day it would take you a full year to see all of this great land. We certainly have only scratched the surface ourselves when it comes to hiking Alaska, but we're happy to share some pointers on how to be prepared and how to find some of our favorite trail heads on the Kenai Peninsula in particular, but also across the state!
From mountain vistas to wildlife spotting to gorgeous glacier views – or even a hike on a glacier itself – we'll equip you with knowledge to explore Alaska on foot!
If you have a hike you'd like to share info on, or if you'd like to brainstorm some hiking or backpacking plans, don't hesitate to email us at visitus@thealaskadream.com and we'll help any way we can — for free!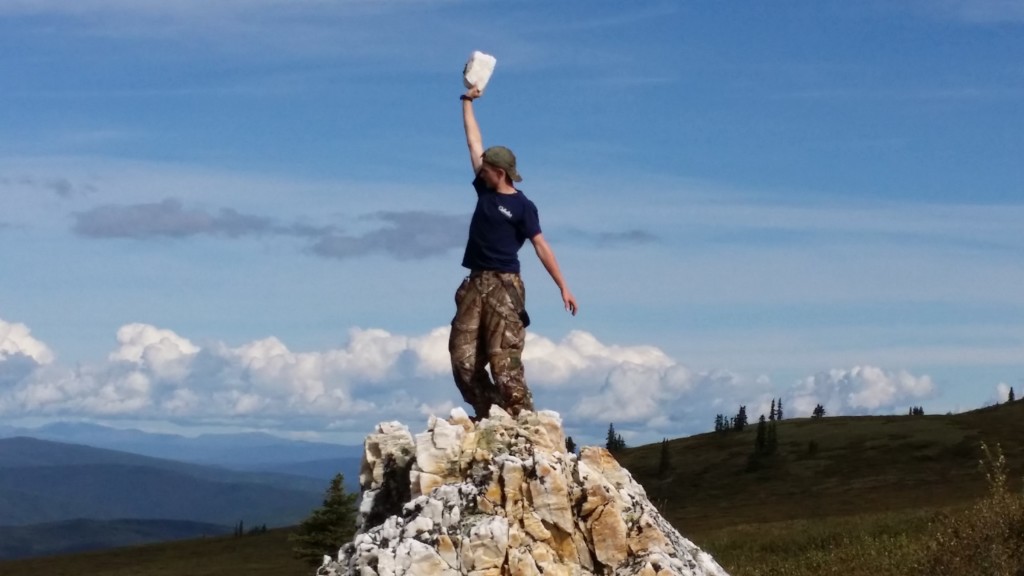 What to Expect on Alaska Hiking Trails:
Many trails are on Federal or State public lands and have well marked trailheads and well worn foot trails. But, as you explore even these trails, expect to find side trails, game trails, or dense foliage that can confuse you. Carrying a GPS is always a good idea to help navigate home.
Alaska has abundant daylight in the summer, peaking around 20 hours in the majority of the state. As you go north, the daylight is even longer at the peak of summer. You'll rarely get caught by darkness unless you're lost and coming out well after midnight, and even then the darkness will just be dim and short-lived with the sun rising in the 4:00 am hour generally throughout summer.
Alaska can be wet. Whether it's falling from the sky or soaking through on the trail in muddy areas or bogs, or just the heavy dew on the branches, you can expect wet conditions on many hiking trails. Be prepared with proper hiking boots, waterproof is best, wicking type lightweight hiking pants/tops, and always have a packable rain coat just in case.
Bring water to drink or an excellent water filter like the Lifestraw. Alaska is quite arid in places as well, and the air generally feels dry to most, with low relative humidity, so pack ample water to stay hydrated and NEVER drink from still water or even a stream, unless you have proper filtration devices or boil your water. Ok, I've consumed water from high mountain streams in a pinch and lived to tell about it, but I'm much more confident with a water filter.
Bears. Yes we have bears in Alaska, and yes they can be anywhere. Most encounters are harmless, usually the bear will smell you and you'll never even see them disappear. They don't want to encounter you any more than most of you want to run into them. But, be prepared always! That's the best guarantee to never have a bad encounter. Make noise, sing songs, carry a firearm (12gauge shotgun with slugs & buckshot alternating or a .44 caliber pistol with bear loads), carry pepper spray, and keep your eyes up and moving around as you travel through Alaska's forests or high country. Don't run if you encounter a bear – ever – this just flips their instinct to fight. Make yourself look big, noisy, and mean. Fire a warning shot if they are too close, but don't wait until they're in your lap. If it's a black bear, and they make contact with you, fight for your life by striking their nose, eyes, and face. If it's a brown bear, curl up in the fetal position and do your level best to play dead and protect your head. Wear a backpack for an extra layer of protection.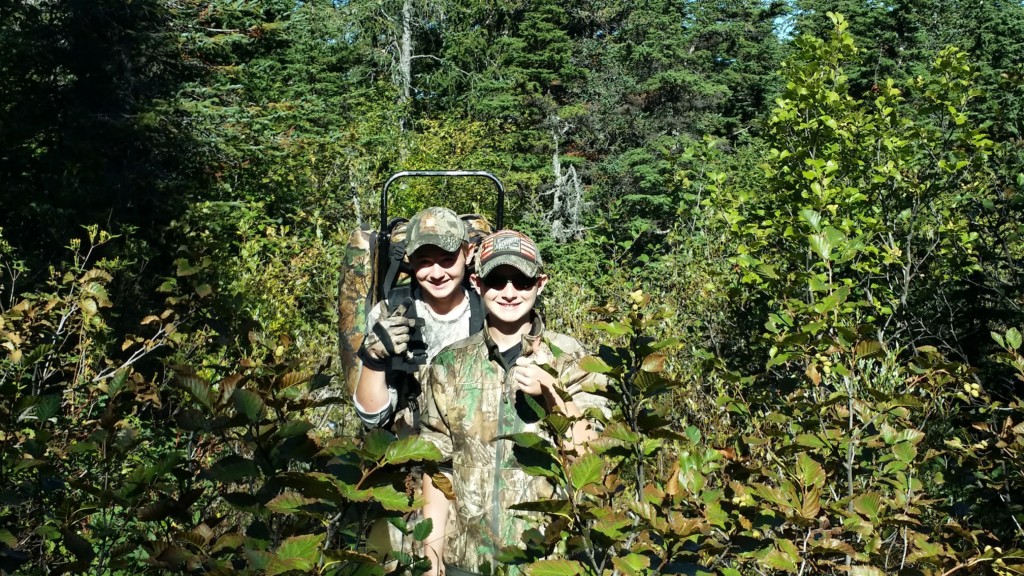 Our Favorite Kenai Peninsula Hikes (Organized somewhat randomly, simply by favor):
Russian River Falls (Cooper Landing)
Skyline (Cooper Landing)
Exit Glacier (Seward)
Portage Pass (Whittier)
Ptarmigan Creek (Moose Pass)
Kelly Peterson Lakes (Sterling)
Kenai Canyon/Kenai River Trail (Skilak Loop Cooper Landing)
Cooper Creek Trail (Cooper Landing)
Fuller Lakes (Cooper Landing)
Skilak Lookout Trail (Skilak Loop Cooper Landing)
Swanson River Road & Swan Lake Canoe System (Soldotna/Sterling)
Engineer Lake (Sterling)
Carter Lake (Moose Pass)
Primrose Creek & Snow River (Moose Pass)
Lost Lake (Seward)
Mount Marathon (Seward)
Byron Glacier (Portage Valley)
Kenai National Wildlife Refuge (Soldotna/Sterling)
Resurrection Pass Trail (Cooper Landing to Hope)
Slaughter Gulch (Cooper Landing off Bean Creek Road)
Cooper Lake Damn Road (Cooper Landing)
Johnson Pass Trail (Turnagain Pass area)
Kachemak Bay State Park Trails (Homer)
Rocky Ridge Trail (Seldovia)
Our Favorite Hikes Around Alaska:
Flattop (Anchorage Chugach State Park)
O'Malley Peak (Anchorage Chugach State Park)
Rendezvous Peak (Arctic Valley Road)
Twin Peaks Trail (Eklutna)
Thunderbird Falls (Eagle River)
Crow Creek Pass (Alyeska/Girdwood or Eagle River sides, or the whole thing!)
Winner Creek Trail (Alyeska/Girdwood)
Bird Ridge (Turnagain Arm)
Denali South Viewpoint
Hatcher Pass (Palmer)
Gunsight Mountain (Palmer)
Mt. Healy Overlook (Denali Village)
Old Denali Highway
Yanert Valley Horsetrail
Other Hiking Resources in Alaska:
Only In Your State – Great descriptions of most popular and renowned trails all across Alaska!
Alaska Hike Search – Search by trail or hike name.
State of Alaska Hiking Trails – State of Alaska government website with trail database.
Alaska Backpacker – Hiking info with backpacking focus.
Trails.com Alaska – Nationwide website with Alaska hiking info.
Top 10 Hikes near Anchorage – We don't generally recommend spending much time in Anchorage (no ofense), but if you find yourself stuck there, the best thing you could do is go enjoy one or more of these hikes ranked by the Anchorage Convention & Visitors Bureau!