Our team at The Alaska Dream can help you plan an Alaska Fishing Trip anywhere in our great State.  We've lived & fished here for most of our life, and we have the local knowledge to help ensure a great trip is not only planned but lived!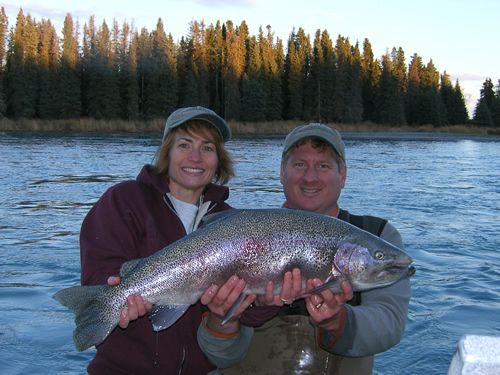 Whether it's a once-in-a-lifetime family fishing trip to Alaska, an Alaska honeymoon trip for newlyweds, an annual outing for the guys (or gals), or a special father-son or multi-generational trip to fish the Alaska of your dreams — we're here to help!
Send us an email describing your Alaska Dream fishing trip at visitus@thealaskadream.com to request more information and pricing on a wide variety of guided & unguided Alaska fishing trips.
Here are just a few of the great fishing destination adventures Alaska offers:
Kodiak Karluk River King Salmon & Steelhead
Yakutat Situk River Steelhead
Anchor River King Salmon, Steelhead & Silver Salmon
Ninilchik River King Salmon
Deep Creek King Salmon
Russian River Red Salmon
Lake Creek King & Silver Salmon
Talkeetna River King Salmon
Willow Creek King Salmon
Little Susitna River Silver Salmon
Nehalem Red Salmon
Kvijak River King Salmon
Nushagak River King Salmon